Place an order now.
Call us.
Hassett Fencing
Welcome to Hassett Fencing, your go-to supplier for high-quality fencing and landscaping materials in Milton Keynes. Our business has been running for over 30 years, providing exceptional services and top-quality timber products to both domestic and trade customers.
From bulk orders to individual items, we cater to all requirements and to suit any budget. Our workshop is equipped with the latest tools and machines, allowing us to customise what we offer to match your exact specifications. Our professional and reliable team are ready to help with any and all of your fencing requirements, from design through to delivery.
Our location in Pitsford, Northampton, just a short drive from Milton Keynes, allows us to serve our customers in Northamptonshire, Buckingham, Bedford, Milton Keynes, Leicestershire and Birmingham with ease.
Fencing Suppliers Milton Keynes
With over 30 years of experience in the fencing industry, we take pride in delivering the best quality products to our customers. We offer a wide range of:
Fencing options: We're a fencing provider near Milton Keynes, providing quality fencing panels, post rails, trellis, and fencing treatment. They are available in a range of sizes, styles, and materials to suit your specific requirements.
Gates

: We also provide a range of garden gates to Milton Keynes

, driveway gates and security gates to meet any security requirements you may have.

Landscaping materials: From decking to sleepers, our range of landscaping materials will allow you to create the perfect outdoor space.
Aggregates: our superior landscape aggregates are perfect for the garden, driveway and more. From concrete to building sand, mixed ballast, cement and more, we have the materials needed to create a perfect finish.
Concrete products: We provide a wide range of concrete products, from fence posts to gravel boards, ensuring you get a strong finish for your fencing installation.
Sheds: We also provide a range of sheds made from high quality timber – including apex sheds to log cabins, summer houses and more.
Ironmongery: We have a wide range of ironmongery items, from hinges to wood screws and latches
Our competitive pricing and collection and delivery service ensure that we provide customers with the best value and convenience.
Fencing Supplies Milton Keynes
At Hassett Fencing, we offer a comprehensive range of fencing options to cater to every customer's needs. Whether it's garden fencing or agricultural fencing in Milton Keynes, we have the right product for you. Our products include:
Fence Panels: Our range of panels includes overlap, closeboard, feather edge, picket, metal, and stock fencing panels in Milton Keynes. Simply choose the panel that best meets your needs – both in terms of style and purpose – and give us your size specification to get the perfect fencing solution.
Fence Posts: We provide a range of fence posts, including concrete, creosote, steel and wooden posts for fencing installation. We also supply caps and finials to give your fence the perfect finish.
Rails: We have a range of rails – including wooden, metal, creosote, stainless steel and cross section railing. These are ideal for creating a secure boundary.
Trellis: Our trellis panels come in a variety of styles and materials, designed to provide an attractive decorative fence or screening solution. Choose from standard, wall, arch, lattice and fence trellis.
We also provide fencing treatments that increase the lifespan of our products, ensuring they remain in excellent condition for many years to come.
Fencing Panels Milton Keynes
We're a provider of fence panels in Milton Keynes and have a variety of options suitable for different applications, such as:
Overlap fence panels: perfect for creating a strong, eye-catching boundary.
Closeboard fence panels: these are ideal for providing extra privacy and security for your garden or property.
Feather edge fence panels: designed to last longer and provide a more secure boundary than overlap fencing.
Picket fence panels: perfect for adding an attractive decorative touch to your garden or property.
Metal fence panels: available in a range of styles, these are perfect for providing a robust security solution.
Stock fence panels: ideal for agricultural and equestrian use, providing both strength and flexibility.
Our panels are made from top-quality materials and provide excellent durability, ensuring they can withstand harsh weather conditions and last for years. We can also provide custom-made fencing panels, ensuring you get the perfect fit for your property.
Fencing &  timber products delivered across Milton Keynes from our base in Northampton
We offer a delivery and collection service for customers in
Northampton, Boughton, Pitsford and the surrounding areas of Northamptonshire, Buckingham, Bedford, Milton Keynes, Leicestershire and Birmingham.

Old Quarry Field, Harborough Road, Pitsford, Northamptonshire, NN6 9RU
Concrete Posts Milton Keynes
Our range of concrete posts is durable, reliable, and long-lasting. We provide different types of posts, including concrete, creosote, steel and wooden posts, all of which are high quality and designed to provide excellent support to your fencing. With our superior-quality posts, you can be assured that your fence will remain sturdy and intact for many years. Plus, our posts come with a range of caps and finials to ensure you get the perfect finish.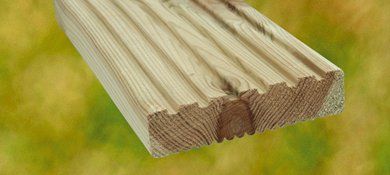 Decking Milton Keynes
We offer versatile decking options to extend your living space in-store, including composite decking, softwood decking, and hardwood decking in Milton Keynes options. We also provide deck fixtures at the store, making it easier for you to complete your decking project. Our collection and delivery service ensures that you receive your products at your convenience.
Garden Sleepers Milton Keynes
We supply garden sleepers in Milton Keynes, too. They are made from high-quality timber and come in a wide range of sizes and finishes. They are perfect for creating raised beds, garden steps, and edging around beds. We can tailor our garden sleepers to your requirements, making them perfect for your garden landscaping project. If you're on a budget, our reclaimed sleepers provide a great cost-effective option.
Sheds Milton Keynes
We offer a variety of garden sheds to choose from, including different sizes, styles, and designs to suit your specific requirements. All our garden sheds are made from high-quality treated timber to ensure they are strong and long-lasting. We also provide free delivery with our garden sheds, ensuring that you receive your product with ease.
At Hassett Fencing, we provide free advice and recommendations to aid your purchase experience. We are passionate about providing top-quality products and services, and our years of experience in the industry make us the ideal choice for all your fencing and landscaping needs. Contact us today to discuss your requirements and place your order with us – you won't be disappointed!
Contact form

We are open
7am-5pm      Monday-Friday

7am-12pm               Saturday

Please submit your enquiry and we will get back to you as soon as we can.